Guadalupedia:
Did you know that the image of Our Lady of Guadalupe has withstood a variety of accidents and deliberate attempts at destruction?
On November 14th, 1921, during the Christero War; a group of anti-Catholic radicals attempted to destroy the image with a hidden bomb of 19 full sticks of dynamite hidden in a large flower vase.
The disguised explosives were placed on the high altar of the old basilica just inches from the then 389 year old cactus fiber image and successfully detonated.
The blast was felt for over one kilometer in every direction, destroyed much of the marble altar and its metal candle sticks and crucifix, as well as the stained glass windows of the basilica.
However, the glass of the frame was not even cracked and the image completely unscathed.
Below is an image of the crucifix that was significantly damaged by the explosion. It is still on display in the new basilica today for visitors to view.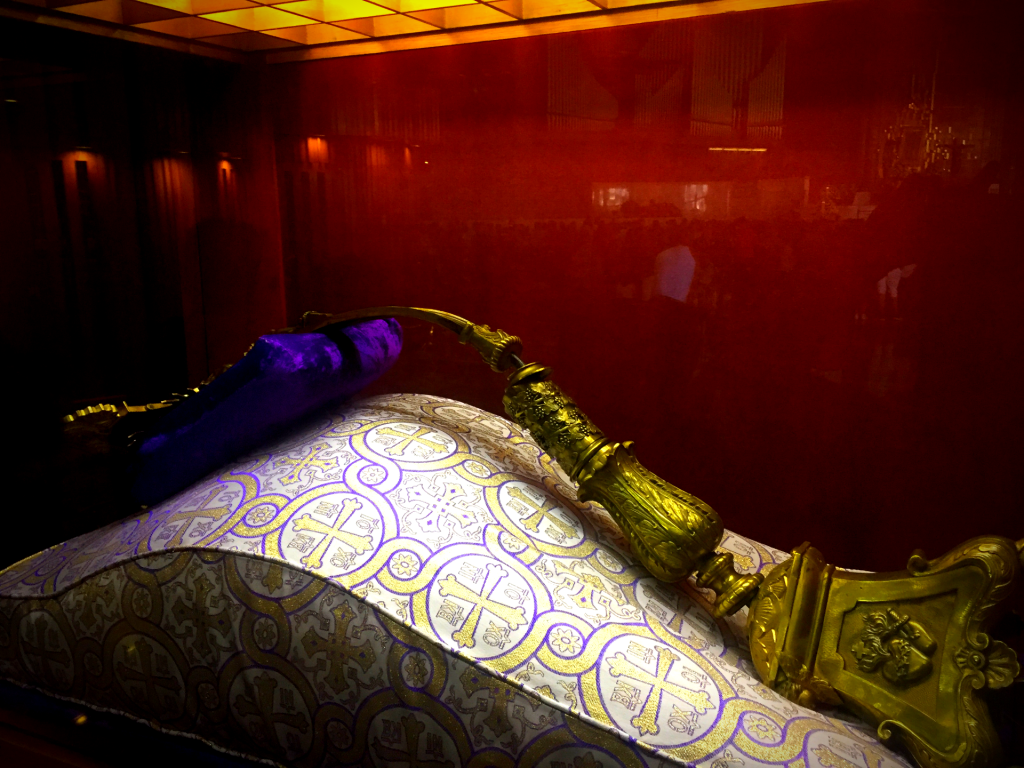 For more information on Our Lady of Guadalupe, stay tuned for our upcoming Facebook Live Retreats on Thursdays at 7pm CST/8pm EST.
You can find these retreats and more available on our Guadalupe Missions Facebook Page here.