"I encountered Jesus through Our Lady of Guadalupe on my second mission trip with Hope of the Poor this year in Mexico City. She made her presence known in such an intimate and pure way that humbled me and reminded me that when we truly open our hearts and minds to receive, Heaven has such a sweet way of reaching down and allowing us to physically feel true grace.
She has helped guide me to go so much deeper in my faith and relationship with God, and continuously reminds me to keep saying "yes" to His will and plan for me. I know she has been there to tap on her Son's shoulder for rest and reassurance in times when I've needed it the most!
Being able to fully learn about the history and miracle of Our Lady of Guadalupe has given me a better appreciation and understanding of all of the grace and love our Mother is so willing and excited to pour out into our lives. She is patiently waiting for all of us to invite Her to be more present in our lives and show us the same gentle, motherly love she gave her Son!"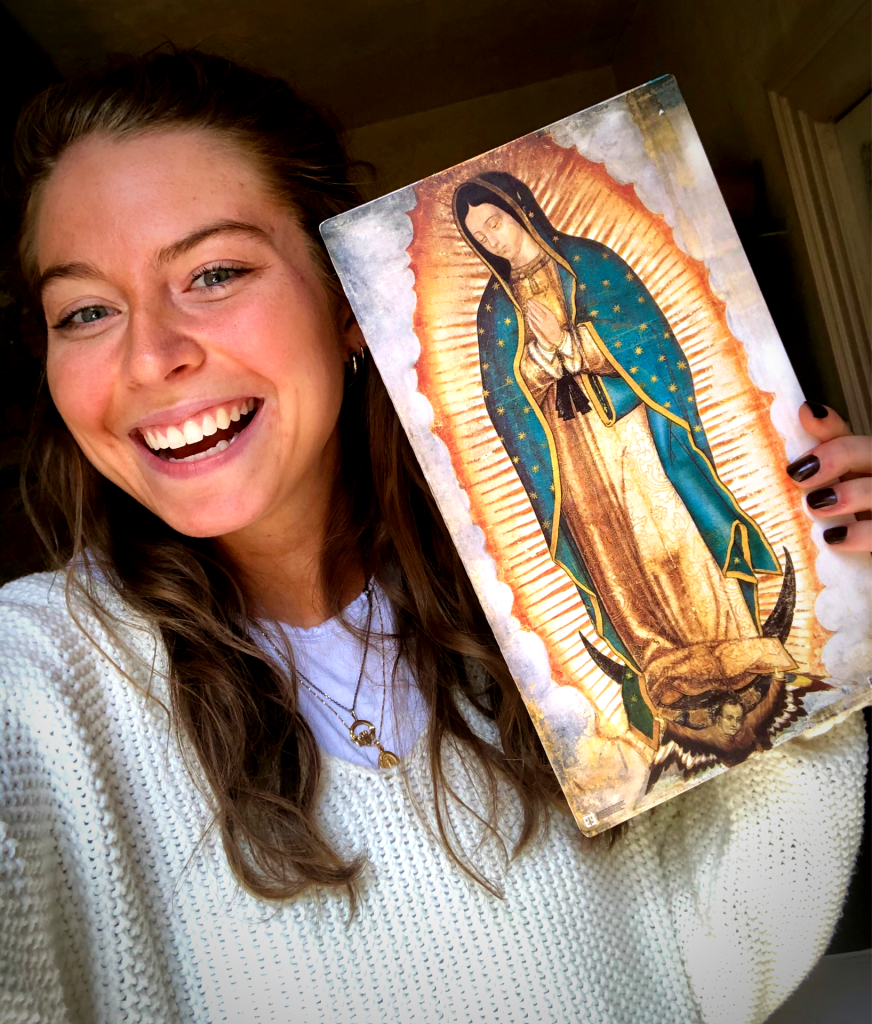 We would love to share YOUR story of how Our Lady has impacted your life. Please email us with the subject "My Guadalupe Story" at [email protected] and include your name and a picture! Thanks and God bless!
Your Friends at Guadalupe Missions