Did you know that there are more than a dozen constellations featured on the mantle of Our Lady of Guadalupe?
Each constellation is relevant to the identity of Our Lady and of her Son!
An example:
The constellation Ursa Major (also known as the Big Dipper) can be found on her right side, while the Southern Cross is found on her left. These two constellations flank the symbol of the *Quincunx on her gown. Thus the interplay between the two garments and three symbols highlights the three years of public ministry of Jesus; beginning at His baptism by St. John the Baptist and leading to His passion, death on the cross and resurrection!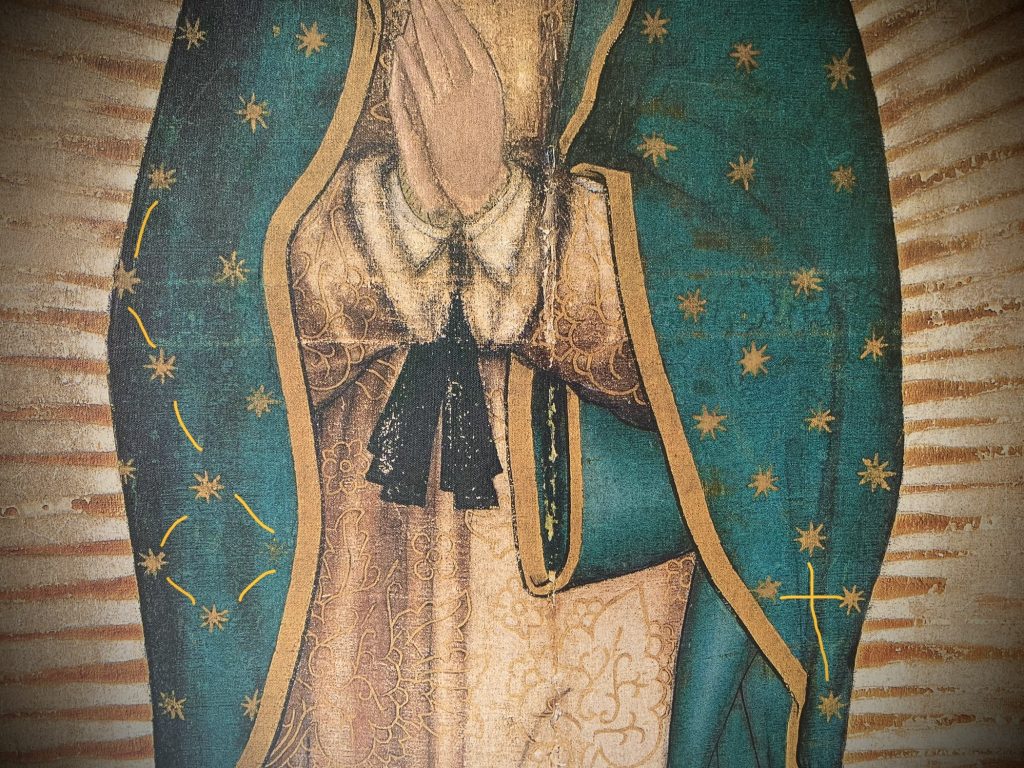 For more quick facts on Our Lady of Guadalupe, please explore our Guadalupedia Section here at GuadalupeMissions.org