Did you know that on November 14th, 1921 there was an attempt to destroy the image of Our Lady of Guadalupe?
Three men disguised as pilgrims set a vase of flowers concealing 19 sticks of dynamite on the high altar of the old basilica, inches away from the then 389-year-old tilma of Juan Diego.
The resulting blast was felt for a mile in all directions and destroyed the altar, chandelier, and candlesticks, also bending the large bronze altar crucifix into an S-shape. However, not even the delicate glass of the frame around the image was cracked.
The crucifix itself is on display even today in the new basilica for pilgrims to visit and behold yet another of the miracles of Our Lady of Guadalupe.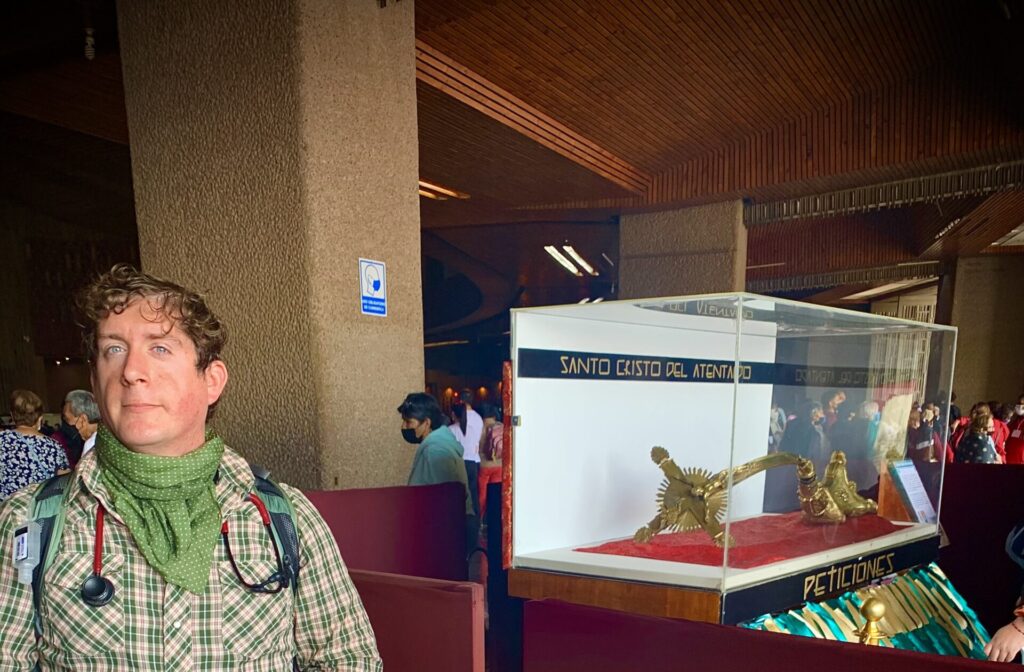 God bless,
Your friends at Guadalupe Missions